23-04-2023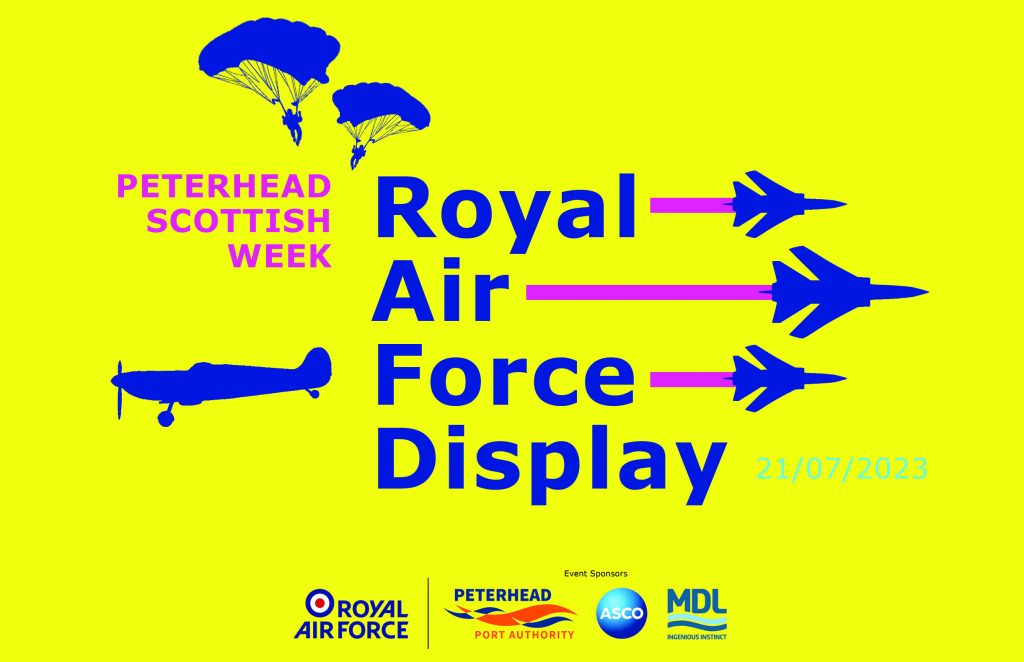 Peterhead Scottish Week has managed to secure its biggest ever RAF Air Display for Friday 21st July 2023.
Along with its sponsors, Peterhead Port Authority, ASCO and Maritime Developments Ltd (MDL) the air display also celebrates the 55th anniversary of the RAF's first 'Scottish Week' air display in 1968.
The event sees the return of the Red Arrows; marking their 10th appearance at Peterhead Scottish Week with the RAF Falcons returning for the second year in a row. A Spitfire, Hurricane, Lancaster and Typhoon are all set to hit the skies above Peterhead.
More information will follow be announced later.
A full Press Release is attached below.
Scottish Week Team