31-05-2023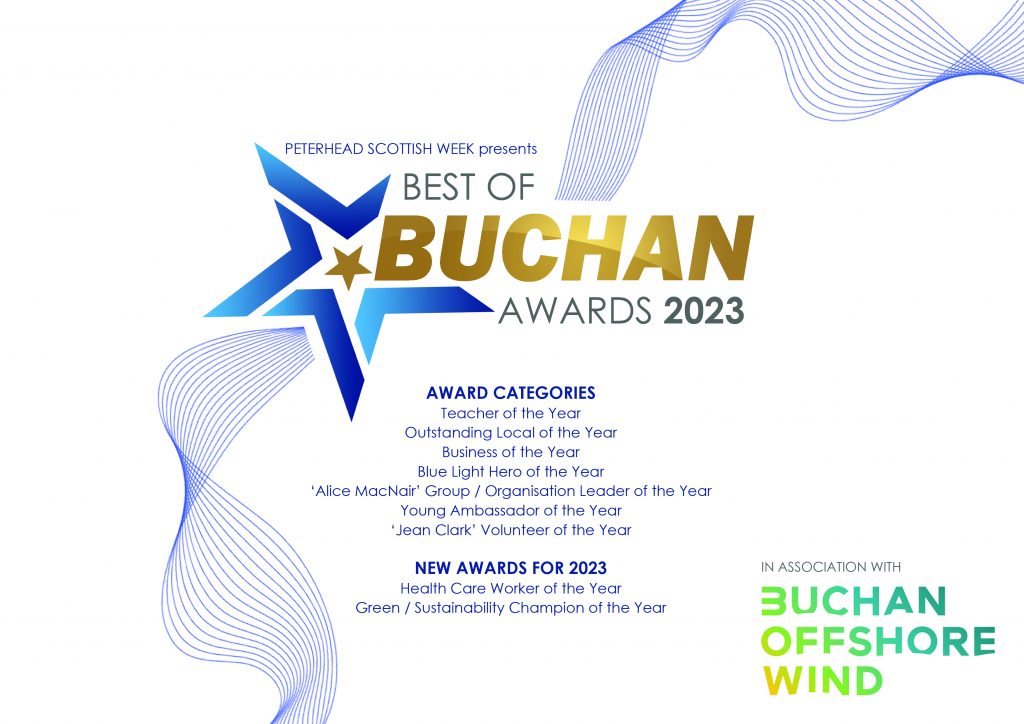 Peterhead Scottish Week has announced the return of the 'Best of Buchan Awards', in association with Buchan Offshore Wind. The awards first began in 2016, and highlight the often unsung heroes within the community. The event ran for four years but was halted due to the Covid-19 pandemic.
This years event, the fifth running of the ceremony, is set to take place on Saturday 15th July at Peterhead's Palace Hotel ballroom.
There are 10 awards in total, with 'Health Care Worker of the Year' and 'Green / Sustainability Champion of the Year' being added to the line up.
Two awards have been renamed in honour of former committee members, Alice MacNair and Jean Clark, respectively. Both having made a tremendous contribution to 'Peterhead Scottish Week' over many a year.
Members of the public are asked to nominate individuals/groups/businesses for specific awards by requesting a Nomination Form by emailing info@scottishweek.co.uk
A panel then review each nominee before making a short list. The winners will be announced during this summer's 61st 'Peterhead Scottish Week' at a glitzy event – hosted by Graham Barron.
Previous recipients of the actual 'Best of Buchan' award – the event's highest accolade – include Jimmy Buchan, Robert Mackie, Dr Iain Small and Phyllis Mundie.
Scottish Week Team