20-07-2020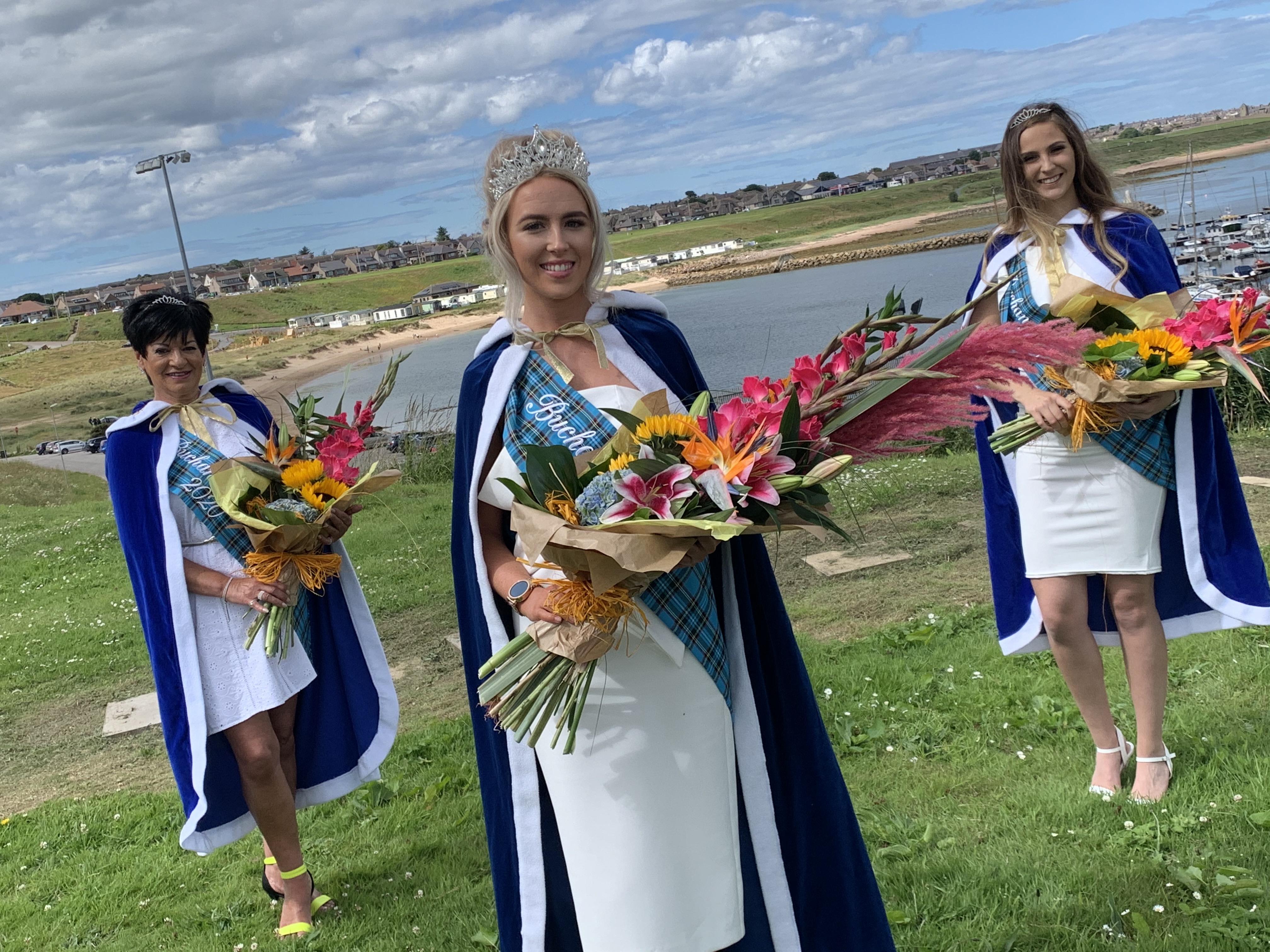 As promised, a 59th Peterhead Scottish Week has commenced in the North East town with 29 events planned "virtually" over the course of 9 days. The Buchan Queen's "Crowning Ceremony" was without an audience and broadcast live on YouTube and Facebook.
The ongoing COVID-19 global pandemic almost prevented the event from running this year, but the 10-person strong committee, chaired by Karen Day, were determined to come up with "a week of family fun", albeit, one that was hosted online.
In her opening remarks, Ms Day encouraged those that were 'up to speed' with technology to buddy up with a family member, friend or neighbour to allow them to enjoy the online events. Highlighting that Scottish Week is for everyone.
She also said that plans for the 60th edition of Peterhead Scottish Week would begin within weeks but that the community would be called upon to support the event by graciously donating through PayPal to donate@scottishweek.co.uk
A baby show, sandcastle competition and artists' challenge had all be planned for the week. Another tradition was the Buchan Queen event. Previous holders of Buchan Queen and Buchan Princess were asked to nominate themselves into an allocation to determine the three ambassadors for 2020.
Whilst no audience was permitted to attend the 'crowning ceremony', which this year took place at the Lido for the first time, an estimated 8,000 viewers watched the 30 mins online broadcast. Much more than you fit into Drummers Corner!
Natasha Clueit made history as the first Buchan Queen to win twice. She was Buchan Queen in 2018. She encouraged those keen to enter in the future to "go for it" as it is it the most joyful week, meeting so many people and making lifelong friendships.
The two Buchan Princesses were Rhiannah Slamaker, who along with Natasha, carried out duties in 2018. Both Natasha and Rhiannah were joined at the coronation by Carolyn Carville. Carolyn had previously been a Buchan Princess back in 1978. The roles this year will be more symbolic and ceremonial in comparison to other years but the 'quarantine queens' are expected to presented prizes on the final day of Scottish Week.
The ceremony was conducted under strict social distancing measures, hosted by former vice chairperson Scott Ross with pipes by Hannah Brown, the winner of Peterhead's Got Talent 2019. Carrying out the honours on crowning the new girls were last year's Buchan Queen, Christina Barnett and her two Buchan Princesses, Emma Fraser and Aylie Donoghue. Christina spoke of her found memories of visiting the elderly in care homes and the crowds lining the streets during the carnival parade.
Saturday night saw many people take part in an online Trivia & Tunes Quiz by Catriona Molver, whilst Just Dance, The Great Buchan Bake Off and a Live Fundraiser with DJ Dav are planned for the week ahead.
A limited 'timetable of events' replaced the usual programme guide, but allows visitors to Peterhead to search for their 'lucky number' in the window spotting competition, whilst adhering to social distancing guidelines.
Peterhead Scottish Week remains the only original "Scottish Week" from 1962, and continues to be Scotland's biggest and longest running weeklong gala.
Scottish Week Team