19-06-2022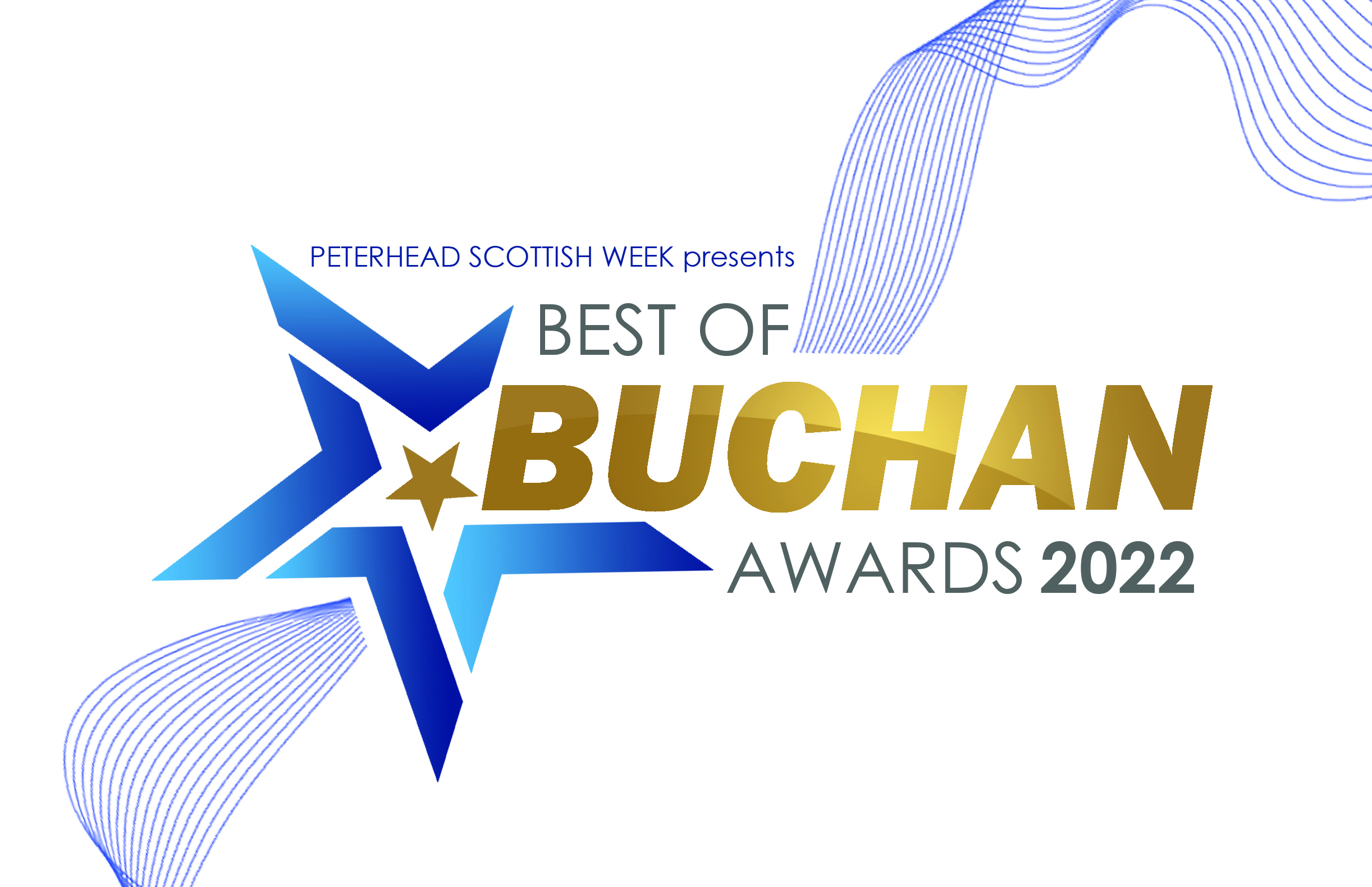 The Best of Buchan Awards make a return to the "Peterhead Scottish Week" programme, after the past two years saw the award ceremony shelved due to the global COVID-19 pandemic. This year will mark the fifth edition, with two new categories added.

The Best of Buchan Awards was the brainchild of then Peterhead Scottish Week committee members, Karen Day (now Chairperson) and Graham Barron (now Honorary President). Launched to coincide with the 2016 "Peterhead Scottish Week" schedule, the awards aimed to recognise the unsung heroes within the Buchan community, such as, teachers, musicians, groups and businesses.
Members of the public are invited to nominate and the Peterhead Scottish Week committee then whittle down the entries to create a shortlist of nominees.
The actual award ceremony is held in the glitzy ballroom of The Palace Hotel in Peterhead, and 2022 sees two new categories added.
The world recognises the need for action against climate change and so with that in mind, a new award for this year is the 'Environmental Champion of the Year'. This award looks to determine an individual that has made an impact in the local community with the prospect of a greener tomorrow.
The second new category added to the Best of Buchan Awards, is for Healthcare Worker of the Year. We are all aware of the enormous effort that our NHS staff, nursing home staff and home carers made during the past two years to see to the needs of the elderly and infirm. Has there been an individual that went above the call of duty that really made a difference to the lives of others? If so, then please nominate them.
Nominations can be obtained by sending a private message to the 'Peterhead Scottish Week' Facebook page, stating your email address. Nominations will close in a few weeks time.
This year also sees a category named in honour of a former Scottish Week committee member that recently passed away. Jean Clark served as a volunteer for many a year and the trophy will be named the 'Jean Clark Volunteer of the Year' award.
The overall 'Best of Buchan' award recognises someone who has made a lasting impact in the Buchan area. Past winners include fisherman Jimmy Buchan, funeral director Robert Mackie, Dr Iain Small for his involvement with Peterhead Panto and Phyllis Mundie of the Peterhead Rotary Club.
Here are the list of categories for 'The Best of Buchan Awards 2022' –
  > Blue Light Hero of the Year
  > Business of the Year
  > Group / Organisation of the Year
  > Musician of the Year
  > Outstanding Local of the Year
  > Sporting Achievement of the Year
  > Teacher of the Year
  > Jean Clark Volunteer of the Year
  > Young Ambassador of the Year
  > Healthcare Worker of the Year
  > Environmental Champion of the Year
  > Buchan of Buchan 2022
Scottish Week Team