10-06-2022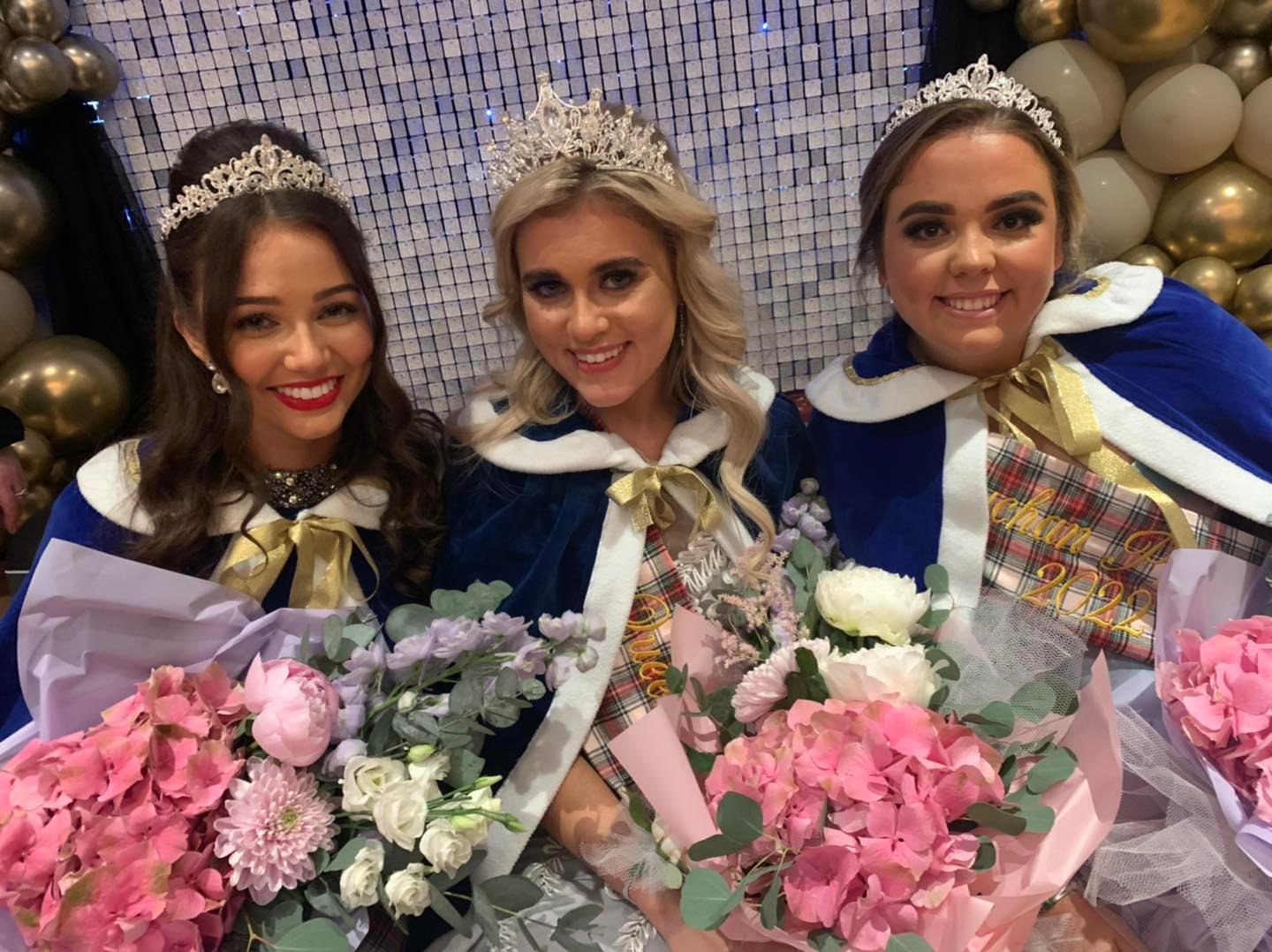 Erika Paterson was chosen by a panel of judges as the 60th Buchan Queen. The event returned having been shelved last year due to the global COVID-19 pandemic. In fact this was the first proper 'Buchan Queen Contest' since 2019, which was once again held at the Buchan Braes Hotel in Boddam, near Peterhead.

The competition began in 1962 to promote an ambassador for Peterhead Scottish Week, which celebrates its 60th anniversary in July 2022.
Six entrants competed in what has always been promoted as a personality contest. Erika Paterson was selected, with Alana Henderson and Melissa Watson selected as the Buchan Princesses.
What many don't realise is that the week of 'Scottish Week' is a very busy one with planned visits to care homes, the local hospital, prize giving, attending events, media interviews, meets and greets, and photo opportunities.
Sponsors for the event were Crown Plaza Hotel (Aberdeen), The Flower Shop, Buchan Embroidery, Photography by Georgia and The Balloon Company.
The 60th Peterhead Scottish Week kicks off on Saturday 16th July with a crowning ceremony being held in a now revised Drummers Corner in Peterhead Town centre. The newly appointed Provost of Aberdeenshire, Judy Whyte, will carry out the duties.
A private function will be held after the ceremony with some of the past Buchan Queens.
This year will see a return to 'normality' with the Best of Buchan Awards, the Raft Race, Bay Swim Challenge, Dog Show all returning.
Highlights of the week will be a special 60th Scottish Week Anniversary Flypast, as well as, a concert called 'Live On The Links' headlined by the Red Hot Chilli Pipers.
A full programme of events will be produced nearer the time.
Scottish Week Team
WANT TO KNOW WHO WERE THE PREVIOUS BUCHAN QUEENS AND BUCHAN PRINCESSES? Click on the link below.